Art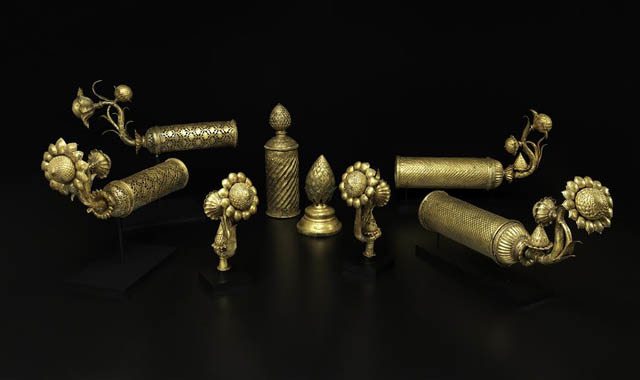 We talk of today's India as a great global power and of its international trade and cosmopolitan nature, but all this was already happening in India's Deccan Plateau in the 16th and 17th centuries where, drawn by the access to port cities, diverse immigrants, merchants, mercenaries and missionaries from different parts of the world had landed, lured by the riches of India.
Features
If Thanksgiving is a festival of gratitude, then Indians have been preparing for it their whole lives.
In India, take a walk down the Mumbai waterfront in the early morning mist, and you see ordinary citizens quietly feeding the fish and the birds. Their daily day doesn't really begin until the deities in their home shrine have been venerated with fresh flowers and offered prasadam.
It is only after eating a little of this blessed offering does the family sit down to their meals. Many remember to keep aside a portion of the food for a hungry person or the birds. It is all about sharing.
---