The Fail-proof Desi Guide to Relationships
By
Monica Marwah
• Aug 19th, 2014 • Category:
24/7 Talk is Cheap - The Blog
GD Star Rating
loading...
Are you Single –
and Desi?
Staying single seems to be the trend for today's South Asian women. Most of us are the product of arranged marriages that have taken place two to three decades ago.  Our parents migrated from India or other countries to make a life for themselves in America. Each desi kid has grown up with the mantra: study, achieve academic success, get married, have children, pass on your cultural roots and hope for the best.
As a single woman born and raised in the US, I find that achieving your own dreams independently can be a struggle but doable, however finding a life partner is a daunting task that requires lots of patience and hope.
Desi,
Single

in the City

Upon graduating, I was a typical hormonal 22-year-old.  I wanted to see what the world had planned for me.  I wanted to date men of my type, hook up, get married and settle down.  As I started my journey of meeting new people, I came in contact with a lot of single desi woman.  At the time, most of the women were older than me and the recurring questions that kept arising in our conversations were "Where is he?  I have been searching for my soul mate since the age of 15, why hasn't he shown up yet?"

I listened carefully and thought, wow, I shouldn't have a problem, I'm flirtatious, I take initiative, and I'm cute and well dressed.  Who wouldn't want me?  I'll just date men and see where I go with it.
Desi Women

Waiting

Although I found a lot of desi women were willing to settle with any guy because their biological clock was ticking, I, on the other hand had time.  I also realized that I was different from a lot of other desi women because I didn't have parental pressure and I was looking for the ideal man who would make me his world.   I wanted someone who would participate in naked Sundays, go on lavish vacations and shower me with love and affection until the day I die.  I mean is that too much to ask for?

Throughout my growing up years, I learned that life doesn't always pan out the way you plan it.  After a decade of searching and experimenting, I learned lessons that would leave an indelible mark on my psyche.  Fantasies are great, they are what keep you hopeful, but the reality is that this is America and there is no uniformity.   Everyone comes from a different background.  People feel connected to different worlds.

Lack of understanding is prevalent in a scene of singles mingling at a bar for the first time.  Closed mindedness and cultural disputes appears to be rampant.  But the most important thing to understand is that you are not alone and everyone is feeling more or less the same way

Dating in your 20's, 30's and 40's is related to one's psychological draw and relational patterns.  Do you ever find yourself drawn to the same personality type over and over again, even though you know you aren't going to get anything from it?  Do you ever want something more from someone who isn't capable of giving any more?    These questions seem to arise in the culture of the new age.  Below you will read about how various men come in different sizes and packages.  Some have a prettier box than others, but at the end of your dating experience, you will have to choose who makes the cut and who is just not worthy of your time and energy.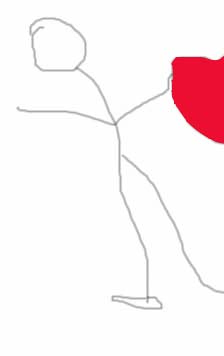 Sports

Obsessed:
An obsessive Dallas Cowboys fan asked me out once.  He made no secret of his obsession.  I didn't know what I was going to do.  He was hot, but I hadn't seen a game and I wanted to impress him the best way I could.  Before our first date, I googled the Dallas Cowboy's website and tried to cram in as many Cowboys' football facts as I could including roster, game schedule, NFL highlights, etc…However, my date was a lot smarter than I gave him credit for, after about 20 minutes into our conversation, he figured out that I was a football virgin.  I was able to recover from the humiliation rather quickly and I showed interest in learning about his favorite sport and sports team…Thereafter, we spent the majority of our dates hanging out at sports bars and attending sporting events.
Here is what I learned:
Watching a game is what keeps him going.  Don't disturb him or there will be hell to pay…Ladies, if you plan on dating a man obsessed with sports, you should always have basic knowledge of his favorite sports team.  Forget about the Monday night line-up and embrace Monday night football.
Cheapskate:
My mom once applied to an India Abroad ad for me and set me up with a desi man who wouldn't spend a dime on our dates.  I consider myself a pretty open-minded person, but this guy was ridiculous.  He once took me to International House of Pancakes and I ordered lemonade and he ordered regular fries.  He told me, he would pay for my lemonade if I paid for his fries.  I was completed dumbfounded….
Follow-up to dating a Cheapskate:
He will start off going 50/50 and then slowly back out of his end and expect you to pay for his lifestyle.  Gals, wake up and smell the make-up, this man is not for you.  He is NOT a keeper.  You will end up in divorce court before the ink on your pre-nup dries. The two reasons why marriages fail are sexual reasons and financial reasons.  This guy will surely hamper your spirits and drain your bank account.
The

Narcissist

/Addict
So my friend was telling me about this guy she was seeing.  Several months into her relationship, he surprised her with a trip to Vegas.  Who wouldn't want to go to Vegas?  As soon as she got there, he disappeared on her.  She felt like his mother, always trying to keep tabs on him, he bounced from one casino to the next during the day and early evening, he occupied a booth at Tao nightclub ordering drink after drink (he actually wouldn't leave the club all night because they weren't letting people back into the club).  By the time he came back to their suite, he was reeking of booze.  Not to mention, he was drunk out of his mind.  He would sleep all day and do the same thing at night.  His plan was to hit every casino and bar on the Strip.  My friend was absolutely appalled by his ignorant, inconsiderate behavior…
What to expect from a Narcissist/Addict:
He is dedicated to all addictive pleasures the world can offer him.  He can be mild or extreme.  A "mild" case might enjoy a good cigar or maybe a shopping spree at Bloomingdales.  A "severe" case might enjoy hookers, cocaine and trips to the Playboy mansion.  I have two words "Charlie Sheen."  And we all know where a night with Charlie Sheen can lead us.  If your relational pattern leads you to this kind of man over and over again, get help before it's too late.  These men can be sexy bedroom partners.  But resisting temptation isn't their specialty and after a while we become their pawns in their chess game of life.
Corporate

Giant
A friend of mine was seeing this doctor.  He was every desi mother's dream.  All of his life he had been a good student, graduated with honors, very knowledgeable about his field; her mother loved him and often asked her daughter (repeatedly) when he will propose.  My friend had one problem; he loved his career more than he loved her.  Sure he would pay on their dates when he had the time to take her out, but she felt that she had to constantly hound him for dates…that wasn't how she planned to spend her married life….
What to expect from the Corporate Giant:
He's a lawyer, doctor or businessman, which means he has an unlimited supply of money and he doesn't have to take anything from anyone.  Let's face it, the typical desi man has chosen one of these career paths.  This is what desi woman are finding attractive.  The only problem is, dating and relationships seem to take secondary place to their career.
Control

Freak:
My friend was telling me about this guy, who was a major control freak.  He appeared to be charming and charismatic, however there was more to him that meets the eye.  He was extremely bossy and demanded that they go to his favorite places and eat at his favorite restaurants.  My friend, began to think, doesn't she get a say in "HER" life?
What it means to date a Control Freak:
He is in control ALL THE TIME.  It is his way or the highway.  Men like to be in control, but this man takes control to a whole new level.  He decides when and where you will eat.  Mel Gibson comes to mind when I think of this kind of man.  A Control Freak needs a psychologist who can understand his point of view at all times.  I mean who is going to remain calm, when he flies off the handle?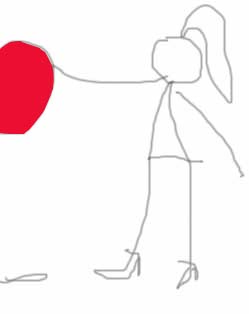 Mama's

Boy:
A few years back, one of my friends dated a guy who was well into his 30's and still living at home.  She thought that was a little strange, but given the unpredictability of the dating world, she went with it.  On their Friday night dates, they would include his mother.  My friend thought it was sweet that he revered his mother so much, however it was the end of the week and she did feel that they deserved to have some alone time on Friday night.  When they started talking about marriage, she learned that her sweetie couldn't cook or do his own laundry.  All household chores were taken care of by his mother…she wasn't sure if she was willing to assume all motherly responsibilities of her soon-to-be husband after marriage…
What to expect from a Mama's Boy:
He will agree with everything you say, and do whatever you want at all times.  He is a pleaser and must always have a woman in his life.  He may be 35 and still living at home. After marriage, he will expect you to take over all responsibilities that his mother took on.  Sorry ladies, I am just warning you.   A mama's boy might not be so bad, but you better get along with his mother because that is who he will side with during arguments and that is who you will live with during her old age.
Emotionally

Unavailable:
So, my friend was telling me about this guy, who had the personality of a wall.  What will it take to get through to him?  She knew he was wrong for her, but she felt the sparks of electricity anyway.  He didn't appear to have feelings nor did he seem to care.
What it means to be Emotionally Unavailable:
He does not talk when he is upset, nor does he say "I Love you," when he probably does.  He keeps all to himself.  When he dumps you, you won't even know why.  He even lacks care when you are together.  It makes you wonder, Were we ever really together??  This is the type of man who can really hurt you.  He pretends as if you don't exist.  He takes out his anger by giving you a silent treatment and most of the time he is pissed at something else but makes you feel responsible for his behavior.  This kind of man isn't worth the time, as he will dump you without treating you like a human being.
Desi and

Arrogant:
One of my friends introduced me to one of her guy friends.  Naturally I was really excited because your friend wouldn't introduce you to a douchebag on purpose, right?  WRONG…apparently dating isn't his thing, but he can do everything else right (according to him).  He took me to a restaurant and talked incessantly about himself and everything that he is good at.  Apparently no one can do anything as well as him in the areas of investment banking, golf, swimming, cooking and a host of other activities.  He didn't once ask about me or what I like to do.  He also bragged about all the money he has in his account as well as the money he made on stocks.  Wow, impressive!  Especially if he plans on sharing it with his sweetie right?  WRONG AGAIN, at the end of the night he wanted to split the check and he had the more expensive meal…obviously we never went out again
My definition of the Arrogant Man:
He is better than everyone.  Looks down upon the world and looks down upon you….On average, desi men can be very arrogant.  They tend to look down on people as they feel that no one measures up.  They also have a tendency to be insecure around one another.  While I will be the first to admit that desis as a group have done extraordinarily well, there is absolutely NO reason for put-downs and rudeness.  What do you think? Can you handle the Arrogant Man?
Desi – and

Amazingly Perfect:
Obviously, I haven't met this kind of guy yet.  That is why I am still single.  However, I have friends who are married and did attract the man that they were looking for.  One of my friends, who is happily married with her sweetheart, is expecting her second child in November.  She describes her husband as respectful, loving, good looking, intelligent and a high earner.  She loves him and they work as a family.
What it means to be Amazingly Perfect:
He is a well-balanced man.  All aspects of his life are together and he is very respectful towards you.  This is the man we have been fantasizing about since we started planning our wedding.  Good luck finding him!!
Winning the

Lottery!
My friend has a relationship that just works and it doesn't even make sense to anyone on why it is working and keeping her satisfied.  Her lover/boyfriend appeals to her psychological needs and keeps her raging libido hot.  Whenever they would fight, they would always make it up at some quaint bed and breakfast place.  He knew how to satisfy her and put her in her place at the same time.
What it means to Win the Lottery:
The psychological draw works.  You possess all the qualities that work well with his dysfunction and he possesses all the qualities that keep you chemically drawn.  This is a man who isn't perfect  but keeps your heart beating and keeps you interested every moment of the day.  You enjoy fighting just as much as you enjoy love-making with this guy.
Obviously dating is a very unique experience.  Some get it right on the first try.  Some have to wait years before they meet their match.  Others are simply unlucky in love and never meet the man of their dreams.  No matter which category you fall into, it is a process that should be enjoyed and embraced.
So as you transition from a young inexperienced girl to a strong independent woman keep in mind that you are enough,  regardless of whether you meet that special someone or not.  Now slip on your Louboutins, call your gal pals and hit the town for a swanky night out!
XOXO
Monica
( Monica Marwah is a 30-something school psychologist  in Philadelphia.  After wandering the singles scene for years, she learned invaluable lessons on life, dating and relationships.  Now comfortably living life in her 30's, she is sharing her own experiences on what it is like to break away from the traditional desi trend and live a life of your own. )
Graphics: Lassitude/Lavina Melwani

Are you single and desi? What have been your experiences like? Do share – comments welcome.

GD Star Rating
loading...
The Fail-proof Desi Guide to Relationships

,
Monica Marwah is is a single desi who writes about the experience in her blog posts. You can connect on Twitter at lollipop77 or on LinkedIn and Facebook with Monica Marwah.
Email this author | All posts by Monica Marwah