By
Lavina Melwani
• Dec 9th, 2014 • Category:
Faith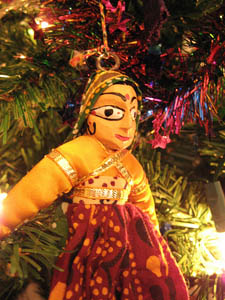 While Christmas is important to Indian Christians as a celebration of faith, many non-Christians enjoy it as a secular holiday in ways small and big. Indeed, Christmas is such a huge, high voltage commercialized event in America that few can escape its allure, be they Christians or not.
Some stories are evergreen and resonate year after year. I remember spending a lot of time researching these stories and talking to the families profiled here. For me, these stories are almost like Christmas ornaments that I take out every holiday season to share and add sparkle to the holiday!
---