Faith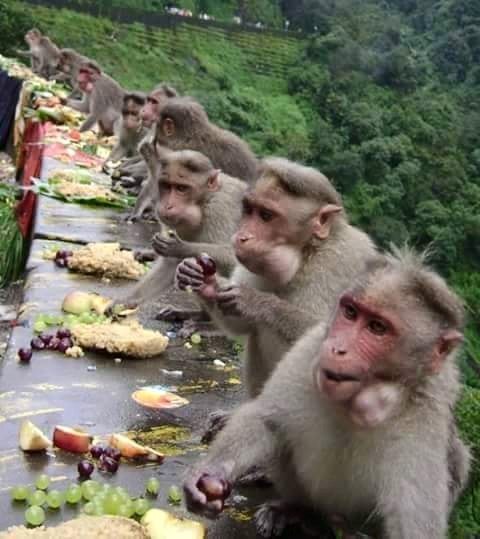 4
No Monkey Business at Onam
I'm not monkeying around! There really is an Onam feast for monkeys – the guests seem to be having a monkey of a time!
Of course, monkeys are especially beloved because of Lord Hanuman, the monkey god and diehard devotee of Sri Rama. In any Indian town or city, monkeys can do a lot of mischief but get away without punishment due to this divine connection.
During the festival season of Onam, there is a special feast for these honored guests. Watch the video!