By
Lavina Melwani
• Nov 3rd, 2014 • Category:
24/7 Talk is Cheap - The Blog
,
Faith
,
The Buzz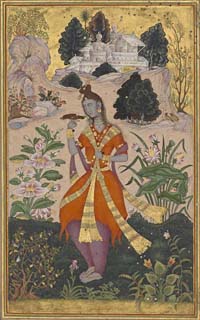 "But isn't yoga an English word?"
This was the plaintive response one American had when she was told that yoga's original birthplace was India. Indeed, this ancient practice from India has traveled so far and been so cut off from its moorings that many current day practitioners in the west seem to think it was always a part of American life.
Now comes a comprehensive art exhibition in America, the first of its kind, which through the language of visuals – paintings, sculptures and photographs – traces yoga's roots back to India, back to Gods and Goddesses, back to spiritual and philosophical aspirations. It can be seen at the Cleveland Museum of Art from June 22 to September 7, 2014.
---