Features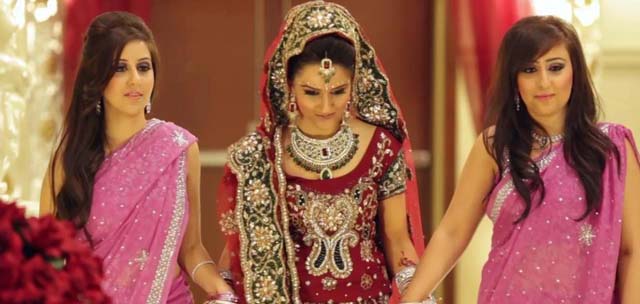 3
"Have Makeup Kit, Will Travel!"
Bali. Las Vegas. Hong Kong. Dubai. Miami. Mumbai. Singapore. And the list keeps growing! 'Have Make-Up Kit, Will Travel!' This could well be the mantra of Sanjana Vaswani, a traveling cosmetologist in New York who has flown to many cities and driven many miles to transform everyday women into dazzling brides at countless weddings.
It's interesting how new careers can be created and willed into being, and now with the ever-burgeoning Indian-American community in the US, the business of beauty is a multi-million dollar industry, part of the Indian-American wedding industry. Along with wedding planners, caterers, decorators, and photographers, you have the make-up artistes…
For Sanjana, her car keys are crucial in the business, and she's driven from Pennsylvania to Virgina. "Thank God for GPS!" she says. At any given time her car carries her makeover cases of cosmetics and accessories which are geared for any beauty emergency.