4823 people reached on Facebook Lassi with Lavina page
Keya Roy, Shagun Mehandru and 14 others liked it on Facebook Lassi with Lavina page
1641 views on LinkedIn and 21 Likes

The Other Raj Kapoor – Showman behind the Oscars
D
id you know that there's another showman named Raj Kapoor – a young Indian-American in Hollywood who's on the Oscars production team? His company, Raj Kapoor Productions, designed the screen content and performances for the big night.
Indeed,  Raj is a common enough name and so is Kapoor but coupled together they immediately evoke memories of the iconic Raj Kapoor, the ultimate showman of Hindi cinema. In fact, wherever this Kapoor travels, especially in Russia and Afghanistan, he is asked if he's related to the famous RK.
S
ays Raj Kapoor of his namesake, "I have watched his movies and it's nice to be associated with his very famous name!" He admits that entertainment is a passion with him. The son of two school teachers from New Delhi, he grew up in Alberta, on a steady diet of music videos, award shows and Bollywood films. He says, "I never had other plans – I always wanted to be in entertainment!" He was a dancer and choreographer in Hollywood before he got into show production. His first breaks came with 'American Idol' and 'Dancing with the Stars.'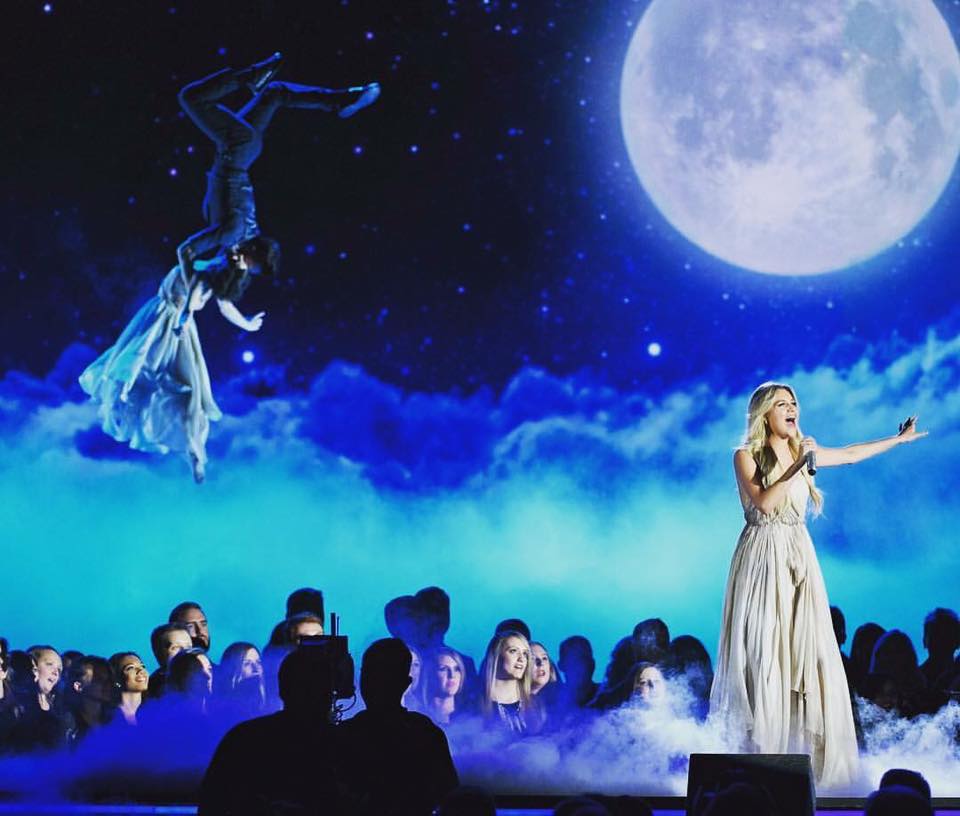 Based in Los Angeles, Raj Kapoor Productions is a full service creative agency and production company offering outstanding complete event production and innovative video design. The clients include international companies in fashion, music and entertainment.
Kapoor creates the drama and splendor of live shows and has worked with Ken Ehrlich on the 54th, 55th, 56th, 57th, and 58th Grammy Awards as the show's segment producer, creative consultant and video producer. His small boutique company mounts the large-scale tours for Carrie Underwood, Faith Hill, Soul 2 Soul and has created the Las Vegas shows for the Back Street Boys and Mariah Carey.
He has worked on projects for many Hollywood celebrities including Michael Jackson, Eminem, Usher and Rihanna. His recent projects include Sinatra 100 Special, 60th ABC Primetime Special, Radio Disney Music Awards and One Republic's World tour 2017.
At the Oscars,  all eyes were on the glitter and glamour of the 89th Academy Awards presentation, and there was Raj Kapoor along with the other wizards of the production team backstage, unseen and unheard, creating the romance and magic of Hollywood for millions of viewers across the world. He says, "Utilizing the latest technology and visuals, we design spectacular three-dimensional theatrical experiences that celebrate the power of unforgettable entertainment."
(This article was first published in The Hindu)