9523 people reached on FB Lassi with Lavina page
Sheila Shahani, Sajan Narain and 18 others like it on FB Lassi with Lavina page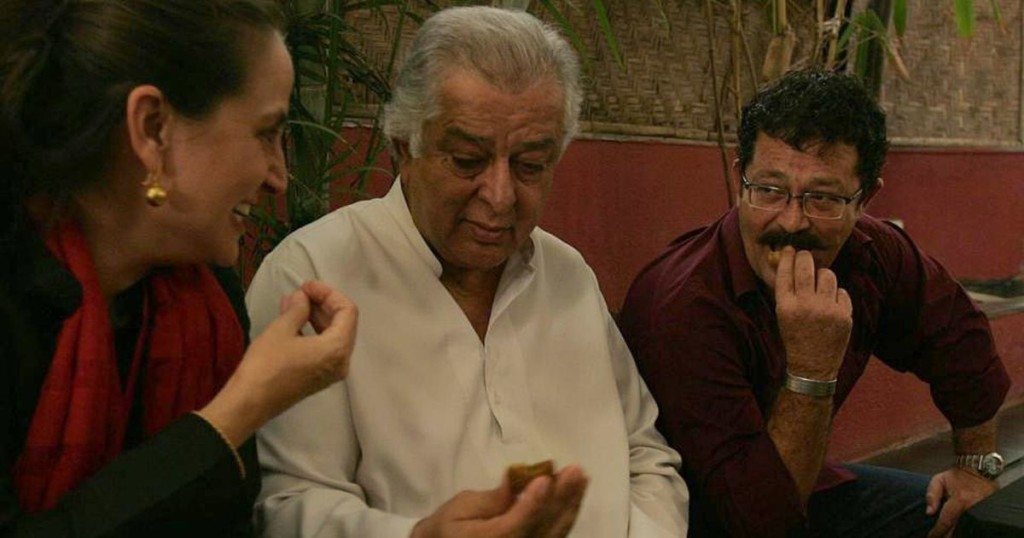 Sanjna, Shashi and Kunal Kapoor at Prithvi Theatre in Mumbai | HT Photo
Shashi Kapoor – Commoner Prince
T
here have been reams and reams written about Shashi Kapoor on his passing: famous names and ordinary people have expressed their love for this wonderful actor and all-around lovely human being. One of the most engrossing stories was by Deepa Gahlot in Scroll.in in which she wrote about his disarmingly friendly way of dealing with people, no matter who they were. Gahlot worked with him on his book, 'The Prithviwallas' about Prithvi Theater, the theater company started by his father, the thespian Prithivraj Kapoor.  She recalls her meeting with him, an unknown writer meeting a famous star.
"As a cub reporter, I had gone to meet Shashi Kapoor at a studio in Andheri in suburban Mumbai. After the interview, he asked how I would get home – the first star to do so – and when I said by public transport, he offered to drop me, driving the car himself. On the way, when a gajra seller tapped on the window, and looked thrilled to see the star, he bought a whole bunch of them, and handed me some. Then he said cheekily, "Gajras don't go with jeans."
S
o how did Shashi turn out to be such a cordial, down-to-earth guy who always thought of others, no matter what their status in life?  Gahlot has this explanation:
"It was perhaps because he was the youngest and stayed with the company while his brothers Raj and Shammi Kapoor became movie stars that Shashi Kapoor imbibed the egalitarian values his father insisted on. Family was treated no different from members of his troupe, and that undoubtedly gave Shashi Kapoor his discipline, easygoing temperament and love of theater.
The Prithvi Theatres team traveled third class, and ate simple meals. Prithviraj Kapoor told his sons that they were 'mazdoors', not 'jagirdars'."
In a story in The Hindu,  Radha Rajadhyaksha shares many wonderful anecdotes about Shashi and this one perhaps is the most telling: " During the second phase of the Mumbai riots in 1993, a Muslim friend living in the same building that Kapoor did in South Bombay was forced to leave with her family when the murder and mayhem reached even the doorsteps of the sheltered elite. While they were gone, the managing committee held a meeting to pass a resolution that no Muslims would henceforth be allowed to live in the building. The only person who fought this and eventually walked out of the meeting angrily was Kapoor. I can't think of too many celebrities who'd have stuck their necks out like this, and if they had, not dined off it for the next hundred years."
Related Articles:
What's happening to media? How can you confuse Shashi Kapoor with Shashi Tharoor? Losing Shashi Kapoor is sad but the office of Shashi Tharoor, who is very much alive, getting the condolence calls is a bit much!
Shakespeare Wallah is back in NY – and it's new and improved! Like old wine, it only gets better! Catch it while you can!
http://bit.ly/2zQlslt