When you need to find a wonderful restaurant where do you turn? Forget reviews and restaurant guides, just hop into a cab and consult your taxiwalla!
Layne Mosler is a New Yorker who has found that the cabbie who knows his way on the streets of Manhattan  can also guide you to the right restaurants.  Constantly navigating the city, cabbies are a great resource for off-the-beaten-track inexpensive places with authentic food.
Mosler transformed this earth-shaking discovery into a blog called Taxi Gourmet where all her foodie adventures with the Taxi Gods are documented. The tagline is appropriately enough 'A Food Pilgrim's Quest for the World's Best Bites, Driven by the Wisdom of Cabbies.' She calls it a blog "that celebrates the beauty of random encounters and the flavors you find when you let go of the map" and plans to take her adventures global.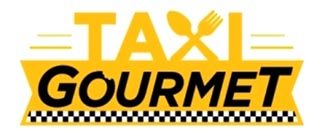 While she records her gastronomical journeys in NYC as well as in Argentina, particularly interesting to me are her encounters with Indian, Pakistani and Bangladeshi taxiwallas who are known to have their own haunts.
"On my first taxi adventure in New York, I ended up at Curry in a Hurry," she told me. "South Asian cabbies have also steered me to Haandi for Pakistani food and good chicken makhni, Tangra Masala for amazing Indian-Chinese, and Kabab King Diner for Pakistani-Chinese."
Other unusual places they've guided her to include Hanami which serves Japanese and Nepali food and where she's had some wonderful momos; and the Ganapati Temple Canteen in the Hindu Temple in Flushing, known for its delicious dosas.
Cabbies are a resourceful lot, and Mosler recounts her many cabbie-sagas on her blog. Many drivers have told her about their longing to return to the homeland, and one of them, who was a banker and astrologer in India, actually did an astrological reading for her as he drove her to Queens.
Are Argentinean cabbies different from the New York ones? Says Mosler: "Absolutely.  In Argentina, most of the cabbies are from Buenos Aires or from a nearby province. Their favorite food, 90% of the time, is steak and they have plenty to say about their city and their country.
In New York, taxi drivers are from all over the world. Their stories differ dramatically, and their food reflects all that diversity. I like to ask New York cabbies if they think they'll stay in New York or return to their home towns – and the answers are always different."
Having traveled in countless cabs and chatted with a great many cabbies myself over the years, I've always felt that they are amazing road warriors. They come from diverse backgrounds, have lived very different lives in their home countries, yet adjust to circumstances and continue to work at the most dangerous job in America.
I've a sneaking suspicion all South Asian cabbies are diehard foodies too, and their lunch boxes, when they bring their food from home, probably contains delicious parathas or leftover biryani. Even though cabbies eat on the run, there are enough 'taxi hotals' in New York to ensure that lunch is going to be a great spicy meal. Certain dhabas in Curry Hill have yellow cabs constantly parked outside them – and that's the food trail to follow.
Ask Mosler if there are any life lessons she's learned from cabbies and she says, "I have learned that you never know what someone's story might be until you talk to them, that just because someone happens to be behind the wheel of a cab doesn't mean they don't have big dreams or have not accomplished amazing things.
I've learned that if you trust people, they honor that trust. I've never, ever had a cabbie try to take advantage of the situation and take me in circles!"
So the next time you hop a yellow cab, turn to your cabbie for life lessons – and the best momos in Manhattan!
Layne's Top 5 Cabbie-Recommended Restaurants in New York:
Tangra Masala – Indian-Chinese in Elmhurst, Queens
The Door – Jamaican in Jamaica, Queens
Cherry Hill Gourmet Market – Russian in Brighton Beach
Papaye – Ghanaian in the Bronx
Ganapati Temple Canteen – South Indian in Flushing, Queens
( Taxi Gourmet )
(Photos: Layne Mosler and Taxi Gourmet)