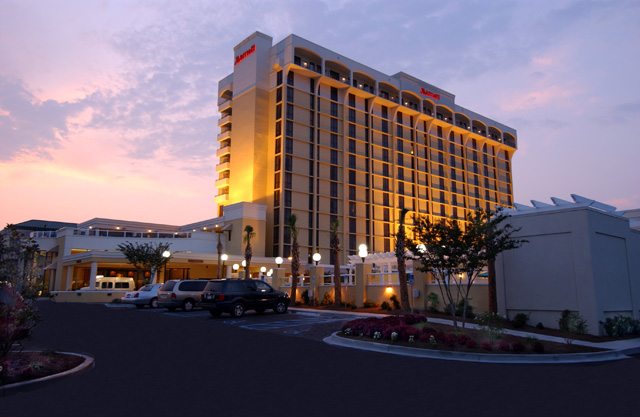 If you spend a night in a hotel or motel in America, the chances are pretty good that you will find it is owned by an Indian-American! It's a multibillion dollar success story with thousands of properties dotted across the American landscape, ranging from Days Inn to the very plush Four Seasons Hotel.
The creators of this amazing hotel empire are humble immigrant entrepreneurs who came from small towns like Bardoli and Navsari in Gujarat, translating their innate traditional sense of hospitality into a hugely paying business. According to statistics, Indian-Americans own 22,000 American hotels with over 1 million rooms, and this represents over 50 percent of the economy lodging properties and nearly 37 percent of all hotel properties in the United States. Together they total a whopping $ 60 billion in property value.
Starting with non-name brand independent properties, Indian hoteliers have moved from two star and three star properties to four and five star establishments. Today their portfolio embraces everything from Days Inn, Choice, Cedant to Marriott, Sheraton, Hilton and Four Seasons. Even in the 1990's, many Indians were getting into the mid-range franchises, about 30-40 percent of Holiday Inn, Days Inn and Comfort Inn franchises were operated by Indian-American.
Many small motel owners who had independent no name brands have moved on to mid-range franchises, such as Choice Hotels, Best Western, Baymont Hotels, and Carlson, which includes the Country Inn and Suites. Cendant Corporation's Hotel Group, based in Parsippany, N.J., is the world's largest lodging franchiser under the Super 8, Days Inn, Ramada, Travelodge, Howard Johnson, Knights Inn, Villager, Wingate Inn and AmeriHost Inn brands. Almost 40 percent of Cendant's hotel franchisees are Asian American. Now hoteliers are expanding their reach, adding on classier, bigger properties like Marriott, Holiday Inn and Hilton.
Besides immigrants from India, other Indians in the hospitality industry came via Uganda, Kenya and Malawi, as well as the UK. Many trace their roots to a common Gujarati heritage and the Patel clan is so pervasive in this business that earlier motels were jokingly called 'potels'. These connections of kith and kin have created an informal network where hoteliers show the ropes to newcomers, often loan them money and shrewd advice. Yes, there really is such a thing as Patel equity!
The early entrepreneurs often faced discrimination and high interest rates when it came to banking, as well as outright racism where 'American owned' motels were often preferred by clients to those run by 'foreigners'. To meet these challenges, Indian entrepreneurs created the Asian American Hotel Owners Association (AAHOA) in 1989, a powerful advocacy group for hoteliers which represents over 8700 hotel owners. Of the hotels owned by AAHOA members, approximately 13,500 are franchised while 8,500 are independent.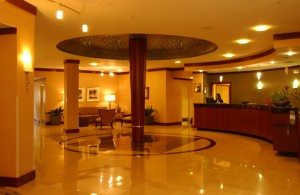 "I have seen our member's progress from buying 1 or 2 hotels, to operating management companies which own multiple properties," says Fred Schwartz, president of AAHOA. "The result has been a dramatic increase in the market share claimed by our members.  Moreover, as the second generation of AAHOA members emerges from hospitality universities, they are taking the family business to the next level—in terms of more full-service hotels as well as overall portfolio diversity."
An example of some of the big players in the hospitality industry include BU Patel and his sons Mike and Tushar of the Tarsadia Hotels, in Orange County, CA; the Rama brothers of JHM Hotels which has 37 properties with close to 4675 rooms; Mitesh Shah of Noble Investments, based in Atlanta, Georgia; The Diplomat Companies headed by R.C. Patel and his brother Mike Patel operate several hotels in the Southeast.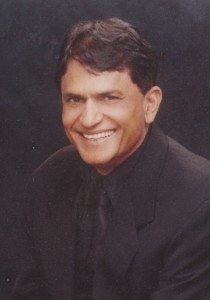 Over the years there has been a sea change in attitudes as franchisors, lenders, and insurance brokers are really chasing the Indian-American business, realizing that it's a very successful entrepreneurial group.
Many of these bold entrepreneurs have come from the school of hard knocks. Danny Patel, past Chairman of AAHOA and CEO of Peachstate Hospitality who today owns over 34 properties in the Southeast (Georgia and Alabama), started out working on a farm, endlessly moving squash and cabbage from containers to shelves. He and his wife, who worked as a cashier, struggled long hours to purchase their first 16 room motel, a small independent property in the suburbs of Altanta, GA
Another interesting development is that as the second – and sometimes the third – generation has come of age, the family-owned businesses are getting a fresh shot in the arm from young blood. This second generation is highly qualified, having got their degrees in business and hospitality from major universities. They are now bringing their professional expertise and experiences in corporate America to their parents' business and taking it to the next level.
"There is tremendous family support and without this the growth would not have been as fast as it has been," says Hasmukh Rama, the head of one of the most successful hotel families, the JHM Group, based in Greenville, S.C. The Ramas are Gujaratis from Africa and all five brothers – Hashmukh, Jayanti, Manhar, Denu and Raman – have combined their diverse expertise in fields like architecture, accounting and engineering to create a corporation which has over 38 hotels. H.P. Rama came to the U.S. in 1973 to complete his post graduate engineering studies at California State Polytechnic University. He bought a 40-room independent motel in Pomona, California while attending night classes and holding a job as a dishwasher! His brothers joined him in the business and today JHM Group is counted among the top 50 hotel management companies in the world.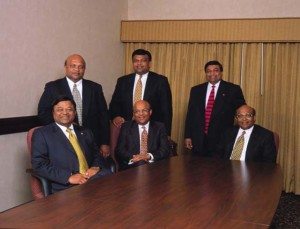 The JHM Group, like other bigger companies, also depends on strong talent from the outside, rather than just the family, as they have expanded. As D.J. points out, "You need more professionalism, more talent, which will take you to the next level – it's people who take you to different levels."
Tarsadia is a well-loved town in Gujarat and it's no coincidence that that is the name of the hotel chain founded by B U Patel, who came to the US from Zambia but holds on to the roots of his native Gujarat. Tarsadia Inc. recently opened its newest flagship property in California – Hard Rock Hotel San Diego. This 12-story, property in downtown San Diego features 420 rooms, a stunning lobby lounge and rooftop pool bar – as well as a Nobu restaurant by celebrated chef Nobu Matsuhisa. On the fourth floor is an urban garden overlooking the historic Gaslamp Quarter.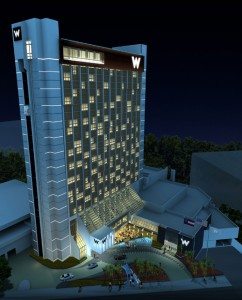 Tarsadia Hotels recently added two luxury independent properties to its portfolio: Milliken Creek Inn & Spa, a Zagat-rated boutique inn located on the banks of the Napa River in Napa Valley, CA, as well as L'Auberge de Sedona, a creek side retreat below the Red Rocks of Sedona, Arizona, both of which have been recognized with AAA's Four Diamond awards, and this says something about the upscale aspirations of Indian hoteliers. They've come a long way from the non-name mom and pop motels where the entire family worked long hours, putting in sweat equity. Many are the successful second generation hoteliers who grew up as 'motel kids' helping the family with chores around the property after school.
Each succeeding batch of immigrants found role models and inspiration in the hoteliers who had already made it. BU Patel, the founder of Tarsadia recalls his early days in the country. He saw so many Indians accomplishing so much with so little that he thought to himself, "If they can do it, I can do it." He started with one small hotel of 20 rooms and says that he and his wife and children did everything from manning the front desk to cleaning the rooms, a story shared by most of the early entrepreneurs.
Ask BU what the special strength of the hoteliers is and he says that Indians, whether they were in Africa, UK or the US, established strong networks in trading, corner stores, convenience stores and the hotel industry: "They follow each other; they emulate each other and support each other – the whole family pitches in." BU, now retired, is working on establishing a university in his hometown of Bardoli. The Little Gujarat that he created in America – Tarsadia Inc., meanwhile, under the stewardship of his sons Tushar and Mike, is establishing bigger and more ambitious properties, with the sky as the limit. Says BU Patel: "Dream big and you'll make it every time."
© Lavina Melwani
HOTELS AND MUCH, MUCH MORE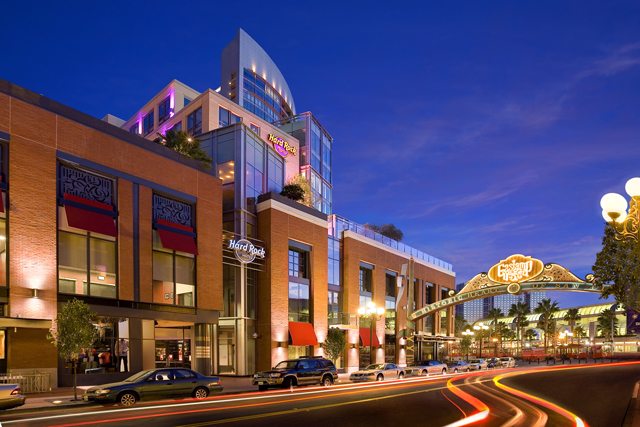 Indian-American hoteliers are on a roll and taking on many more roles as they fine-tune their presence in the hospitality industry. JHM Hotels Inc. has built a huge multi-brand hotel company which includes big names like Hilton, Hyatt and Marriott with over 4000 rooms from Orlando to DC, and has won over 9 awards of excellence from Marriott. The company now a five-star luxury hotel in Surat, India and is turning global. It has formed a 50-50 joint venture partnership with Interstate Hotels & Resorts to operate and invest in hotels in India. The partners are also investing in Duet India Hotels Ltd, a UK based real estate investment fund which has raised $175 million in equity.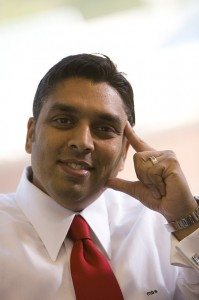 Indian hoteliers have become very sophisticated in the money game and Noble Investments, headed by Mitesh Shah, is a real estate private equity fund manager that specializes in investments in the hospitality sector, especially luxury hotels and resorts. According to the company, Noble's current private equity fund represents $310 million of equity commitments and expects to invest over $ 1 billion in assets during the next three years. It currently has more than 8000 hotel and resort guest rooms, restaurants and branded retail coffee stores, convention and conference centers. It has also redeveloped $ 2 billion of hospitality projects in the US.
Mike and RC Patel of the Diplomat Group currently operate 10 properties in the Midwest and South, and over the years have bought and sold properties worth over $250 million. They have been acquiring properties, renovating and rebranding them. In 2007, Mike and R.C. Patel took on a new role – from franchisees, they became franchisers when they purchased the franchise rights to the "Budgetel" hotel brand from The Blackstone Group. This makes them the first Asian-American hotel franchisers in the United States. Perhaps one day we'll have the Patel brand name on a franchise?
© Lavina Melwani
.