The Chatty Divas bring you their insights on East and West, and on India and America. Here are some the of the best posts from them – witty, friendly and almost always, wise! Kriti Mukherjee and Sulekha Rawat take you into their world and show you Modern India as it is lived by everyday people.
"This is really my account of a year of returning to India. It's strange how eight years of living somewhere else changes your entire outlook. I came back thinking I was coming home and home it was but it was eons away from where I had left it.
It is only when more than a year has gone by in a place that it starts spreading its tentacles around you, shaping you to fit to its contours, nipping you a little here and molding an extension there."
Read More:    Returning to the Homeland: One Year in India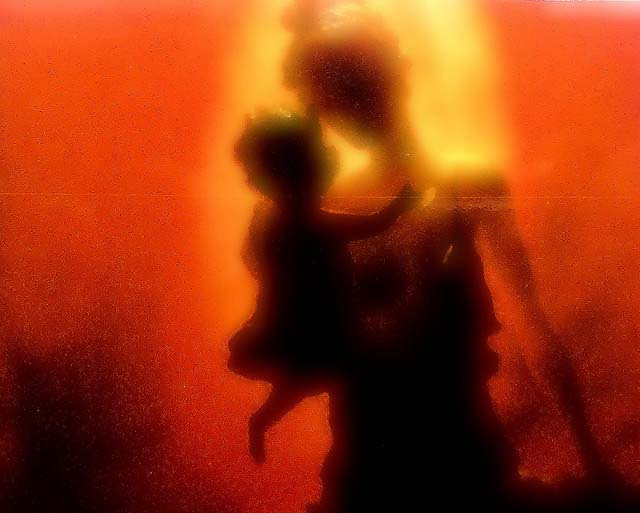 An Indian Story: The Surrogate Mother
I have become a kind of connoisseur in the contrast and similarities of India vs US living. In fact, I find I've become a magnet for peculiar stories around the subject since I started writing this blog!
I recently had a few friends over for drinks. Among them was this couple who had recently had twins through a surrogate mother. Surrogacy as a subject has intrigued me as an option to couples who find themselves at the end of the road. I am amazed by the many layers of emotions that go into the lives of the people who choose this as a method to have a family.
More:  Wanted: A Surrogate Mother
Life in the New India
"I remember my mother's cooking and how the entire house used to smell like a culinary heaven then. She used to wash our clothes by hand because we didn't have a washing machine; the only help she had was a cleaning lady who used to sweep and mop the floors daily. Rest of the chores were her responsibility which she performed lovingly and without complaint.
Fast forward to me now, I can't think of managing the house like my mom and need a lot of help from a lot of people to survive. I have a lot of like-minded friends who are as hopelessly inefficient as I am.
But the domestic help has also evolved with us, and are no longer the docile, simple kind. Their lifestyles have undergone a transformation too and sometimes they are even more advanced than their employers. It's now all about cell phones and designer labels!"
Read More:  Life in the New India
"I look down at my hands and admire the intricate pattern of henna applied on my palms for Karva Chauth, the social and seasonal festival for the welfare of one's spouse.
On the evening before the big day, women were getting their hands hennaed for the big night. Those who couldn't pick up the snacks and eat due to the wet henna on their hands were being fed by friends whose hands were dry. Rima popped a potato wedge in my mouth and came back a while later with a rasgulla to feed me. I had never been fed by strangers but it didn't feel like she was one."
Read More:  Chatty Divas: Karva Chauth Tales
On a hot summer day a stranger intrudes into an air-conditioned private home in Delhi and leaves food for thought about old age, pride and the dignity of labor.
First blog post on The Chatty Divas.  "I am a sucker for the underdog, I may act tough but when confronted with a gap-toothed smile from a tired, old saleswoman, my heart melts like butter and I have this unexplained need to comfort and protect the vulnerable and the needy."
Read More  Food for Thought
Relationships –  Rememberance and Forgetting
"We live because we remember…memories are precious, treasure them" is my blog's tagline and I wouldn't survive a day if I didn't believe in and live by it. Recalling past instances enhances the present in myriad ways; it sustains me and enriches my life. I am an extremely emotional person who finds it difficult to function without this link to the past; I need these precious reminders to go on.
Remembrance is such a complex word and a life-saver at trying times. The mental images play in our minds like a movie reel on a spool in a dimly lit theater. Whenever an incident from the past comes to mind, I relive it again; some incidents remind me of my grave loss and heartbreak while others fill my heart with unadulterated joy.
Read More
Relationships – Remembering & Forgetting
Kriti Mukherjee and Sulekha Rawat are partners on www.socialpotpourri.com