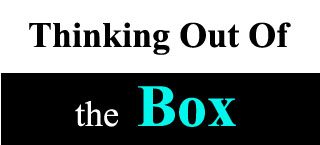 The scourge of cancer, the threat of a damaged environment, poverty and joblessness are some of the problems which endanger our world. However, instead of tales of gloom and despair, we share with you three wonderful stories of hope for our small planet.
Meet young entrepreneurs, all from California,  who have come up with creative solutions to problems with their bold out-of-the-box thinking.
Samasource: A World of Equals
Leila Chirayath Janah was recently named amongst the 7 Most Powerful Women to Watch in the World by Entrepreneur magazine. Indeed,  she is no stranger to name and fame – In 2013 she was named "One to Watch" on Fortune's "40 under 40" list as well as one of Fortune's Top Ten Most Powerful Women Entrepreneurs. Major names like Google.org, Cisco Foundation,  LinkedIn, The Rockefeller Foundation, The MasterCard Foundation, Ford Foundation, eBay Foundation, and the U.S. Department of State have funded her company Samasource.
Why have so many blue chip organizations put their faith in this little-known non-profit? The idea behind Samasource is audacious – that the poorest of the poor are equal to the larger world community and quite capable of doing good work when they are entrusted with it, rather than just being given handouts and pity.
In fact, Sama means equal in Sanskrit and it is Leila's way of bringing the poor into the hi-tech world. "Job creation is the single most important issue in the global struggle against poverty," she says. "Samasource really is a powerful way to create jobs with pretty low investment and little degradation to the environment and can work in the poorest parts of the world." In total, Samasource has connected over 4,000 people to $2.3 million USD in direct wages and benefits.
Leila Janah: Unleashing the Brain
Leila who graduated from Harvard, worked at the World Bank before moving to Silicon Valley as a visiting scholar at Stanford's Program on global Justice. It was there that she incubated Samasource, and today it operates out of San Francisco, California and Nairobi, Kenya. Instead of blocking the poor out of the 21st century, Samasource involves them in technology production, bringing content and data series to the developing world. After training at local centers, workers submit micro-work via the SamaHub for feedback and quality control to the team in San Francisco.
As for the workers in poor communities, they have exceeded all expectations, with even refugees in camps in Kenya picking up Google and how to do its work in minutes. She says, "Everyone has a brain that is equally capable of doing amazing things – it just needs to be unleashed."
Leila lives in San Francisco but has inherited her passion for social justice from her family in Calcutta.  Her grand-uncle is the late great photographer Sunil Janah who took powerful images documenting  the independence struggle.
Jobs for all being her passion, Leila is everywhere from Ted talks to Davos to promote this belief. She finds relief from her frenetic lifestyle with physical activity including Latin dancing – and boxing! She is an avid boxer and coaches a girls' boxing team and donates equipment for boxing gyms in Kenya.
 Biological Dynamics – The Cancer Detective

You could call Raj Krishnan of San Diego  a cancer detective. When just 29, he discovered a new, easy way to detect cancer in its earliest stages, raised funds for this research and also become the CEO of a corporation which creates the patents for this breaking technology.
The son of  parents who are in biotech industry,  Raj is totally immersed in this field. While PhD students in Bioengineering at the University of California, San Diego (UCSD) he and his friend David Charlot created Biological Dynamics, along with Professor Michael Heller. Raj and his team have developed innovative blood tests that use electric fields to detect key signals that a patient has cancer from the blood.
"The technology itself is a microchip in a plastic cartridge," he says. "You insert blood into the cartridge where it reaches the microchip, which uses AC Electric Fields to isolate cancer biomarkers from the blood."
The isolation and identification of these biomarkers, which are nucleic acid based (i.e. DNA & RNA),  allows him to identify cancer at its earliest stages since those with cancer have a higher level and a larger size of DNA in their blood. This also helps treat cancer by identifying mutations in the cancer by looking at the tumor DNA and finding the best therapy to treat it.
Back in the difficult economy of 2009, it was a challenge raising start-up funding for his nascent research. Using out-of-the-box thinking, Raj turned to competitions and entrepreneurship challenge grants. That year he won every contest he entered – 12 awards and $50,000. The UCSD Entrepreneur Challenge competition helped him to raise initial funds through angel investor/high net worth individual networks in San Diego. Once the momentum built up, Raj was able to obtain the rest of the Series A funds.
Raj is glad his parents pushed him to debating societies to overcome his shyness as a kid, for this has come in very handy in his career as a cancer researcher and fundraiser. He laughs, "You can't be shy when you have to ask for millions of dollars for research. You have to kind of kick the door down when you can do so much good!"
Raj Krishnan – Chasing Cancer
The  goal is to use this technology to find cancer early in patients where the 5-year survival rate is 90% for a lot of cancers, and also to perform a "liquid biopsy" in patients to perform treatment monitoring. This is a major development as cancer is generally hard to detect in the early stages.
"Our method uses electric fields to isolate the DNA," explains Raj. "This method allows us to isolate the DNA in 15 minutes or less in any complex physiological solution like blood, plasma, serum, or urine by just a push of the button. Additionally, because it is electric fields, the DNA is not destroyed or changed in any way and you do not need any chemical reagents or spin columns."
Biological Dynamics has expanded to large new offices  and has also started a certified clinical lab to receive samples for analysis. Besides looking for  partnerships with biotech and pharmaceutical companies to bring the products to market, Raj's immediate focus is on  Treatment Response Monitoring on patients already identified with cancer. He explains the method of identification of treatment response is 4-6 weeks of therapy (radiation, chemo, etc.) followed by a CT,PET or MRI scan where a radiologist or doctor evaluates the size of the tumor, and then repeats the process based off of what they see.
"We believe that the particles we isolate act as a molecular marker for treatment response and we can tell much faster whether or not your treatment is working (on the order of a week) and allow doctors to decide to change treatment as needed," he says. The CLIA laboratory they have opened will soon be providing services commercially.
" I believe that this technology is worth fighting for because it will save a lot of lives, so whenever I feel down, I keep that thought in my head and try to fight through the problem," says Raj, speaking of the many challenges of  research and fundraising.
Basketball and video games are his leisure activities but as he wryly admits he just hasn't had the time to find the right woman!
Trash Collectors or Environmental Superheroes?
Imagine growing gourmet oyster mushrooms from discarded coffee grounds! Imagine nurturing green herbs in water tanks containing pet fish and their waste! The financial world lost Nikhil Arora and Alejandro Velez , both students at UC Berkeley, who were headed toward careers in investment banking and consultancy – but the environment has gained two creative thinkers who can turn waste into nutrient gold.
"We had no background in food or agricultural farming but we really hit it off. We were both passionate about the idea of turning waste into food," recalls Nikhil about their experiments in growing gourmet mushrooms in discarded coffee grounds. After they perfected the process, the well-known chain of Whole Foods bought from them and the university chancellor gave them $5000 for their entrepreneurial venture.
This idea of producing local fresh food from urban waste has resulted in the reuse of 1 million pounds of used coffee grounds which would have been dumped in landfills. Gourmet mushrooms normally are grown in expensive oak chips, sawdust or hardwoods and using discarded coffee grounds work as well, and are picked up free from the cafes.
"Why cut down on your national  resources when millions of pounds of waste works biologically as well?" asks Nikhil
Saving the Environment – Back to the Roots
Their company Back to the Roots now sells Grow your Own Mushroom Garden kits to stores and through the Internet. Once the mushrooms have been harvested, that used soil is so rich in nutrients that it is further distributed to  urban schools and community gardens to enrich their food production. The Mushroom kits have proved a hit because they can be grown at home within ten days by anyone, even children, and have earned the partners a visit to the White House.
"In growing mushrooms, the biggest energy use  is actually sterilization of the soil," says Nikhil.  But coffee is brewed in boiling hot water so that's already sterilized and we can piggyback on the cafe's energy use. This cool combination saves energy, resources and creates local and urban jobs in the city."
Their new product is AquaFarm, a self-cleaning fish tank that grows food. It uses the science of aquaponics to combine keeping a pet fish and growing fresh herbs up top. The waste from the  fish (betta, goldfish, or any other type of small fish) gets upcycled as the nutrients for the plants, and the plants, in turn, are constantly cleaning the water for the fish! It's a close-looped ecosystem right on one's kitchen counter! So now you can grow fresh produce right in the comfort of your own home – beans, basil, thyme, baby greens, oregano, mint, parsley, spinach and in turn the plants clean the water for the pet fish.
It's a  great idea for our environmentally endangered world, so it was little surprise that when Nikhil and Alejandro  tried to raise $100,000 for this project through Kickstarter funding via the Internet, they were given over $248,873 combining many small donations
Yes, be it giants like Google or the Rockefeller Foundation or ordinary people, everyone loves a great idea which will transform the world. So bravo to these out of the box thinkers and dreamers!
(This article appeared in Housecalls magazine. First published in 2014)
Related Article:
Enivronmental Superheroes
3972 people saw it on FB Lassi with Lavina