Toronto Tales
By
Lavina Melwani
• Oct 4th, 2009 • Category:
Travel
GD Star Rating
loading...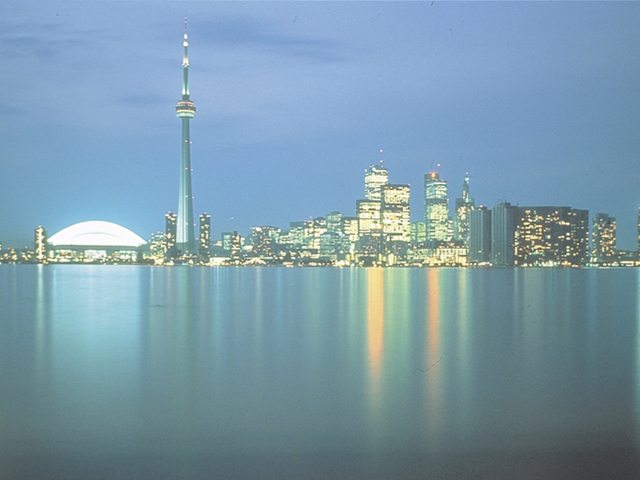 The tallest tower in the world, the longest road in the world, quaint trams, drum beating Sri Lankan priests, a vibrant gay village, snow packed slopes, the best dim sum, European cafes, idyllic beaches including a 'clothing-optional' one, and probably more Hindu temples than in any other place outside of India.
If you thought these journeys took me to several countries, you'll be surprised to learn that I saw all these sights on just one trip to a single city – Toronto!
Indeed, Toronto is several worlds rolled into one, a smorgasbord for the nature lover, the theater buff, the art aficionado and the diehard shopper.  First, some surprising facts about Canada: it occupies the northern third of North America, spanning 5,514 kilometers and six time zones from east to west. In area, it is second only to Russia, and it is said, could contain 18 countries the size of France or 40 United Kingdoms!
Little surprise then that Toronto, which is capital of Ontario province, is regarded as a truly global city and the economic capital of Canada. It had its beginnings way back in 1834 when the British settlement of York was renamed Toronto, a Mohawk word for 'meeting place.' Today Toronto is the heartbeat of Canada and has a population of 2.4 million, or 4.7 million in the Greater Toronto area.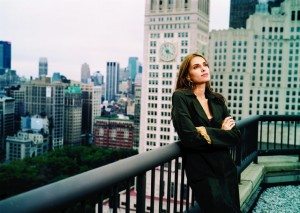 This happening and layered city is one of the most multicultural in the world. In fact, the taxi driver who drove me to my hotel was from India and over the next three days I encountered every nationality from French to Sri Lankan to Chinese to European.
I soon discovered that a constant presence over the city is the dramatic CN Tower, which at 1815 ft, 5 inches is the world's tallest building and a vital telecommunications hub for the city. With four lookout levels, the higher you go, the more breathtaking the view of the city. The perfect place to catch a panoramic view of the city is at the acclaimed 360 Restaurant located atop the CN Tower with its regional cuisine and award winning wine list. The floor in the 360 Restaurant rotates once every 72 minutes so you have a superb view of the  city below. The tower, at its base, also has a bustling arcade, and a marketplace with 10,000 sq. feet of retail shopping.
Another crown jewel for Toronto is the Royal Ontario Museum – Canada's leading international museum. Located in the heart of downtown, the big buzz is about the construction completion of the museum's new architectural gem, the Michael Lee-Chin Crystal, a new wing of the museum named after Lee-Chin whose $30 million donation has launched the Renaissance Rom expansion project.
Yonge Street, claimed to be the longest street in the world, is the main north-south road and divides the city into east and west. While certain city spots are known, must-sees for tourists, there's nothing like getting a few insider tips from the natives,  and I asked two noted Canadians to share the best of their city: Saira Mohan, the international supermodel, and Devyani Saltzman, author of 'Shooting Water' and the daughter of filmmaker Deepa Mehta.
Saira Mohan grew up in the Canadian Rocky Mountains and has been in love with Toronto from a very young age. She shares an interesting tidbit which may often confuse tourists: "In Toronto, the street names change every few blocks or so – so, if you are strolling down Avenue Road – something I highly recommend -and it turns into Oxton Ave, and then into Oriole Parkway before turning back again into Avenue Road just before turning into Queen's Park…don't worry; you are not crazy! Just welcome yourself to a new city with new experiences for you to tell the family about."
In fact, the city has over 9 major museums, with 125 museums and national archives in the GTA – Greater Toronto Area, 50 ballet and dance companies, six opera companies, and two symphony orchestras. It has over 90 theaters and is considered the third largest theater center, after New York and London. Whether it is art, literature or film, Toronto is cutting-edge.
Devyani Saltzman, who grew up in downtown Toronto, understands the true spirit of this remarkable city. "I love that the city is constantly changing. It's one of the most multicultural places on earth, and I appreciate that whether walking down the street or stepping onto public transit, you often hear many languages other than English."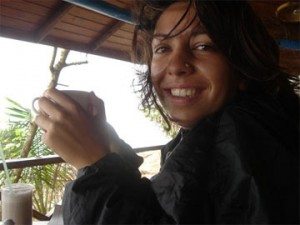 Indeed that is one of Toronto's greatest strengths. With a population of 2.48 million people (5 million in the GTA -Greater Toronto Area), it is probably one of the most multicultural cities in the world, with over 100 languages and dialects spoken here. Between 2001 and 2005 alone, the Toronto area attracted an average of 107,000 international immigrants each of those years, and of these 69,000 settle in Toronto, which boasts 79 ethnic publications.
All these immigrants have put their stamp on Toronto and changed the landscape of the city. It is possible to encounter so many different worlds within one city because all these immigrants have brought echoes of their homelands into their new home – especially their food! Not surprisingly, there are over 7000 restaurants in Toronto, from the trendy upscale places to small mom and pop places replicating the tastes of home in many ethnic neighborhoods. The strength of immigrant culture can be seen from the fact that Toronto has not one, not two but three Chinatowns, a vibrant Sri Lankan communiy and one of the largest Little Indias in North America.
To paint the town red, stroll down the Entertainment District for pre-show dining and clubbing after hours. Queens St. West is an intriguing mix of fashion, galleries, dance clubs and trendy restaurants. If you want to try places which don't cost an arm and a leg, Kensington Market and St. Lawrence Market are the places to try ethnic restaurants, pubs as well as produce and baked goods from local merchants.
Midtown Toronto has many upscale hotels and restaurants located in the Bloor/Yorkville area while Church Street, known also as the Gay Village, is the place intimate bars, eateries and clubs. There's also a Little Italy with restaurants, cafes and trattorias; In East Toronto you will find the neighborhoods of Greektown and Little India as well as the Beaches which offer pubs, cafes and family restaurants which are easy on the budget.
If you think that's enough, West Toronto too has its own offerings in the myriads of cafes and restaurants of Corso Italia, which showcases the cuisine of different Italian regions, and Little Poland which offers its own traditional cuisine in family bakeries and cafes.
Forget about seeing the city from behind glass, sitting in a cab or bus. "I think Toronto is best experienced on foot," says Devyani Saltzman. "A visitor should just enjoy walking the neighborhoods, stopping at a little cafe for lunch and continuing to a local gallery." She points out that the Annex neighborhood is full of beautiful Victorian red-brick houses, while Kensington Market has funky cafes and vintage clothing shops, and Little Italy on College Street is great for a patio lunch.
While walking is the best way to really get to know the city and its people, Toronto's efficient public transport makes it easy to go large distances without busting the budget. It is the largest public transit system in North America, after New York City and connects the diverse neighborhoods. The TTC Day Pass offers unlimited travel for individuals and families and travel information is offered in 70 languages including Punjabi, Tamil and Arabic. Ride the Rocket for $8.50 single on every day while a whole family with one or two adults and up to five children can use this on weekends and holidays.
I took the train to suburbs like Mississauga to check out ethnic neighborhoods, and also hopped a tram to the largest Chinatown and a bus to the Little India on Gerard Street. All pleasant experiences, a chance to talk to the locals and at a fraction of the cost of cabs. Bargaining over tee shirts in Chinatown and eating a paan while listening to Bollywood music in the Indian area were unexpected experiences in Canada, Land of the Rocky Mountains and the Royal Canadian Mounted Police!
When I asked Devyani Saltzman about her favorite spot in Toronto, she said,  "The Toronto Islands – a peaceful park and residential space in Lake Ontario, just off downtown. You take a ten minute ferry and have the best view of the city's skyline from across the water."
And indeed, the city has 20,000 acres of parkland and 1500 parks. You cannot miss the greenery or the many hiking and recreational activities the city offers. Saira Mohan says one of  the places she  likes to stroll around is Riverdale Farm located in the Cabbagetown section of Toronto where you see Victorian homes, quiet narrow lanes, small cottages and lush gardens.
Her other favorite is Toronto Music Garden, which renowned cellist Yo-Yo Ma helped design. "The layout of the Garden interprets Bach's 'First Suite for Unaccompanied Cello', where each dance movement within the suite corresponds to a different section in the garden," she says.
"How cool is that! For example, Prelude – the first movement of the suite- imparts the feelings of a flowing river, so therefore, visitors can stroll through a curving and bending riverscape lined with granite boulders. I will leave it to your experience to discover how the other parts of Bach's Suite – Allemande, Courante, Sarabande,
Menuett, and Gigue – are interpreted and incorporated into the design of The Toronto Music Garden."
From the music of the gods to the more mundane pursuits of mortals – shopping! Here, too, Toronto delivers. It has enough shopping malls, neighborhood shops, discount shopping centers and upscale stores to keep credit card companies very happy! Toronto Eaton Centre is one of the city's landmarks and a must-see with its 250 stores and restaurants all under one roof. Apart from the many shopping outlets, the city also boasts a men's only shopping bazaar Gotstyle which has the first males only spa – and that too staffed by women!
One savvy tip for shopaholics is offered by Saira Mohan: "Keep an eye out for some of Canada's home-grown fashion labels:  Mimi Bizjak, Mercy, Comrags, Ross Mayer, Crystal Siemens, Lida Baday, Brian Bailey, Wolves, and Linda Lundstrom."
If you 're looking to do outlet shopping,  then Vaughan Mills is the place to check out designer names at special prices;  Dixie Outlet Mall offers more than 130 outlet and specialty discount stores; If high end retail shopping is more your style, than Yorkdale Mall's 240 stores should yield some treasures.
Toronto offers many sightseeing trips to surrounding areas, each of which opens up fresh layers of a country of six time zones. Niagara Falls is a must. The Falls are even more dramatic in reality than anything you see on the tourist postcards. As you take a ride on the Maid of the Mist, clad in yellow slick coats along with hundreds of other wanderers, you are amazed and a bit wet as you are taken right up to the indescribably beautiful, powerful falls, a really surreal experience.
The next thing to do is to walk along the boulevard to the point where the water goes over the Falls – spectacular view! You can also visit the caves underneath and come out to an observation deck right next to the bottom of the Falls and to another observation area right behind the bottom of the Falls. There is also a casino in Niagara Falls for those who are in a wagering mood. On the way back to Toronto by bus or car, you should take the scenic route along the Niagara Parkway to Niagara on the Lake which is a picturesque town.
Indeed, there are many different Torontos – yet all are part of one big metropolis with its own unique personality. Toronto is the city where the first fully recognized same-sex marriage in North America took place, and same sex marriages have been legal in Ontario since 2003. Perhaps the world can learn some lessons from multicultural Toronto where people of many different cultures, races and gender live together in a harmonious atmosphere.
(C) Lavina Melwani
Photos:
1. Toronto skyline   2. Saira Mohan  3.Chinatown 4. Devyani Saltzman
5. Easton Shopping Center. 6. Niagara Falls.
VIRTUAL TORONTO
Visit Toronto at the click of a mouse by visiting the following sites:
Everything you wanted to know about Toronto:   www.torontotourism.com
Public transport: www.ttc.ca
Shopping underground: www.torontopath.com
CN Tower information:  www.cntower.ca
GD Star Rating
loading...
Lavina Melwani is a New York based journalist who writes for several international publications. Connect on Twitter at https://twitter.com/lassiwithlavina on Facebook https://www.facebook.com/LassiwithLavina
Email this author | All posts by Lavina Melwani