4551 people reached on Lassi with Lavina FB page
48 comments – Add your thoughts
Dealing with aging parents continue to be a stressful area for Indian-Americans and Sanjay Sanghoee's column written several years back continues to draw comments. Here's the latest One: "Thought provoking article! However, from my observations, it is a lot easier to provide care when you have additional help (maids or more hands at home as in India), than when the burden is on one family only especially when you have to do everything for them short of bath/toilet help.
For a family in the US, you have enough demands on your time because of your job, managing your own children and their schedules, and your other chores that caring for another person does impose and create additional stress.
Someone I know has 3 children in the US, and 3 in India, and yet, no one is willing to take care for even 2-3 months by rotation. Makes me wonder why we have medicine for blood pressure, statins, diabetes etc. – all these meds do is to prolong old age, and much better to go when you are younger, happier, and definitely before you get to the stage of needing someone to care for you."
Desi Fathers & Sons
As my father gets older and reaches an age where he needs more help and emotional support than ever before, I am confronted with a challenge that almost all young desis face today: how to juggle our responsibility towards our parents, which is an integral part of our culture, with the many demands of our hyperactive cosmopolitan lives and our focus on the realization of our own potential and dreams.  Ultimately, we all find different solutions but the underlying emotional conflict is the same for everyone.
Unlike Western culture which idolizes the individual and self-realization, desis come from a background that stresses the importance of ancestral continuity and indebtedness to our parents.  As a friend of mine once said, "Once they have you they think they own you."  There is no right or wrong here but the two ideologies clearly clash and can create very practical problems for a modern desi in the United States.
To understand the problem better, it is important to identify the reason for the disconnect.
In Western culture, old age is regarded as a liability.  While there is a lot of effort made to provide older people with physical comfort, it is generally accepted that the previous generation cannot be allowed to hamper the progress of the present one.  In other words, parents should be taken care of but only to the extent that it does not require true sacrifice.  Anything else would be a betrayal of ourselves.  The notion of parents living with their children is almost anathema (not that it never happens).
Desi culture, on the other hand, reveres old age and automatically assumes that parents will stay with their children and be looked after, regardless of the circumstances.  There is a strong sense of "duty" behind all this that sidelines practical concerns in deference to the welfare of the elderly.  All this creates a juggernaut of social and emotional pressure for young desis.  Conscience, after all, is a powerful force and nowhere does it have greater potency than when it comes to the caring of our aging parents.
So the question is which of these philosophies do we follow and is there a happy balance that can satisfy our desi conscience while enabling us to live the modern life we want?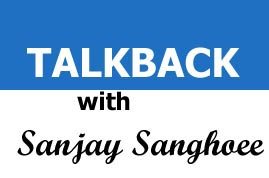 I have grappled with this issue for more than a decade and only recently made peace with it.  My father is the nicest man I know and the degree to which he has sacrificed his own happiness for the sake of mine is beyond measure.  Yet for the longest time I hated him for it since it created an obligation that I did not want.  But then something changed.  I realized one day that not only was I grateful to him for going above and beyond the call of duty as a parent, but that I genuinely wanted to repay him for his kindness.  In essence, I want to take care of him not out of a sense of guilt or obligation but from the desire to do it.
And therein lies a possible answer.
As a good desi son or daughter, we are bound by our culture to perform a role that we may not want to, and because we feel forced to do something, we resent it.  But what if there is no pressure, at least in our own minds; what if we put aside our fear of social reprisal and do what we want; and then what if we decide to take care of our parents not because we are being forced to but because we want to.  The difference in those two attitudes is night and day and can lower the weight of the burden that we have to carry.  If we believe that something is a burden, it will feel like a burden no matter how vast our resources or how easily we can tackle a situation in the real world.  The other side of that coin is that if we can shift our own perspective on the problem and stop seeing the care-taking of old parents as a burden, we may be able to deal with it more effectively and with less anxiety.
Defeat of Individualism

or Sign of Evolution?
Right about now I can imagine some of you objecting strongly to the notion of changing your attitude about anything, but speaking for myself, I do not consider adjusting one's attitude as a defeat of individualism but as a sign of evolution.  We don't become weaker by re-considering our perspective in life but stronger.  People who can evolve to meet the demands of life survive and thrive, while people who resent those demands or avoid their responsibilities altogether remain stagnant and unfulfilled.
Of course, not all parents are exemplary and in those cases, their children's emotions may be even more complex and conflicted, but that is not within the scope of this discussion.  My goal is merely to share my own individual solution to the dilemma of balancing my own needs with those of my father.  I realize that adopting a new perspective and creating workable arrangements are much easier said than done, but they are not impossible either.
To sum it all up, whenever I feel like complaining about my familial responsibilities or envy others who (for whatever reason) do not have them, I just remind myself of the fact that I am actually grateful for all the sacrifices my father has made for me and that I have consciously taken advantage of his generous nature time and again.  To pretend now that "I never asked for it" is not only disingenuous but truly ungracious.  My father never forced anything on me and I have always had the choice to reject his support and go my own way – but the fact is I happily enjoyed his largesse and built my own life on that foundation, and so if I now have to adjust my life a little to accommodate him, it is hardly unfair.
Sanjay Sanghoee is a columnist for the Huffington Post and the author of a financial thriller, MERGER, published by St. Martin's Press in hardcover, paperback and Kindle.
Related Articles:
NRI Tales – Becoming Indian in America
Money Games – Rise of the Rich, Fall of the Nation
Everyone of us goes through this. Sanjay Sanghoee talks of the personal dilemma of coping with an aging parent. What are your thoughts on this? Any coping solutions?